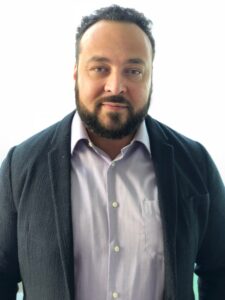 I'm ANDREW VILENCHIK



Welcome to Leader360.   Incorporating a disciplined approach honed during my time as a US Marine, my coaching and advisory practice is characterized by a commitment to teamwork and a laser focus on objectives. With over two decades of experience spanning finance, investment-related sectors, government relations, and international business development, I've assumed executive leadership roles across a spectrum of industries, including real estate, fintech, technology, and renewable energy.



My academic journey, marked by a BS in Finance from Penn State, an MBA in Finance from Johns Hopkins, and formal education in Management Information Systems (MIS), further bolsters my practical insights.  The amalgamation of military tenacity, extensive industry acumen, and rigorous education equips me to guide clients in navigating multifaceted professional landscapes. My track record of fostering success in individuals and teams underscores the value I bring as a coach and advisor.
My extensive experience in diverse industries and government relations gives me a unique perspective on business and investment opportunities in different parts of the world, with an intimate understanding of business strategies to navigate challenges.  I am passionate about emerging technologies and committed to helping my clients explore and leverage new technologies to drive growth, innovation, and achieve desired results.
A regular expert speaker at conferences worldwide, I share my insights and experiences on various topics, such as leadership, emerging technologies, and international business. My engaging speaking style and depth of knowledge make me a sought-after speaker for various events and forums.

Book a session with me today if you want to elevate your leadership skills and achieve your professional goals. Contact us to schedule your first coaching session to discuss professional needs.
1-234-252-0000